Plan Ahead with East Coast Leisure and Reserve your 2023 Spring Pool Chemicals Now.
The pool industry has not been immune to the supply shortages seen in recent months. The pool and spa industry has experienced raw material shortages, rising costs and great demand for the many products that we sell. With this we are continually searching for options to help our customers get the supplies they need for a healthy pool.
The pool and spa supplies are often purchased seasonally and is difficult to forecast when the rush on supplies will occur. For this reason we are reaching out to our customers to reserve your supplies ahead of time. This will let us know the demand that we will need to fill and for our customers and will reserve your supply of the limited stock that comes in.
There is no fee to reserve your Pool or Spa Supplies now and you will not be billed for supplies until you receive them. You will be contacted when it is time to purchase your supplies to arrange purchase and delivery or pick up.
Reserve your Chemical Kits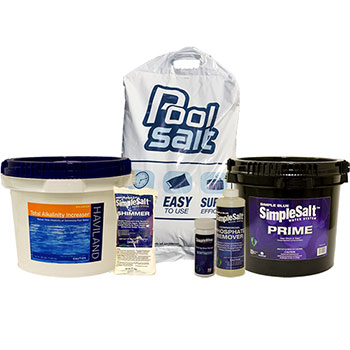 Salt Generator Spring Kit
40lb Salt
1 qt Commercial Phosphate Remover
25lb Alkalinity Plus
24lb Shimmer Shock
25lb PRIME
7 Way Test Strips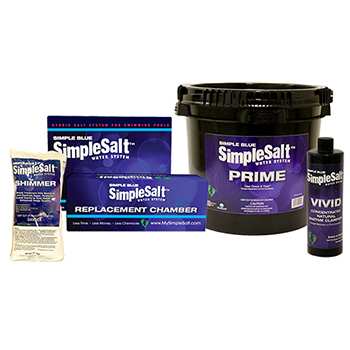 Simple Salt Recharge Kit
Simple salt Replacement Cell
25lb PRIME
8pt Vivid
16lb Shimmer Shock
Simple Blue Spa Recharge Kit
Simple Stick
Spa Manager
1lb Power Boost
Fresh Start
Jet Blazt
1lb pH Buffer
1lb Spa Power Cal
Simple Blue Test Strips
To reserve you supplies please fill out the form below.
East Coast Leisure will contact you in the Spring time to confirm and arrange Purchase.