Plan Ahead with East Coast Leisure and Reserve your 2023 Spring Pool Chemicals Now.
Get on the list to purchase chemical bundles before the rush. If you purchase before April 15, 2023 you will receive our pre-season price and lock in on the inventory to avoid back orders and supply chain issues. If you live in our designated delivery area, you will be offered free delivery at our discretion*
"THIS DOES NOT OBLIGATE YOU TO PURCHASE. We are gathering the information to help gauge the interest and forecast needs."
Once your information has been received we will reach out with instructions on how to purchase. In addition to the chemical kits, you will have an opportunity to purchase other items such as replacement filters, maintenance equipment, other chemicals ect. That can be delivered with the chemical kit.
BELOW IS A LIST OF CHEMICAL KIT OPTIONS. PLEASE CHOOSE THE ONE AND SUBMIT YOUR INFORMATION
*Delivery times and dates are based on location and the schedule of the delivery service.
Reserve your Chemical Kits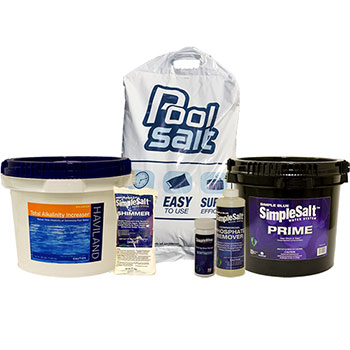 Salt Generator Spring Kit
40lb x10 Salt in plastic bags
1 qt Commercial Phosphate Remover
25lb Alkalinity Plus
1lb x24 Shimmer Shock
25lb PRIME
7 Way Test Strips
Reg. $539
Preseason Price $399
Save $140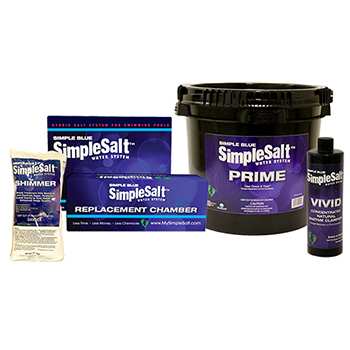 Simple Salt Recharge Kit
Simple Salt Replacement Cell
25lb PRIME
1pt x8 Vivid
1lb x16 Shimmer Shock
Reg. $453
Preseason Price $359
Save $94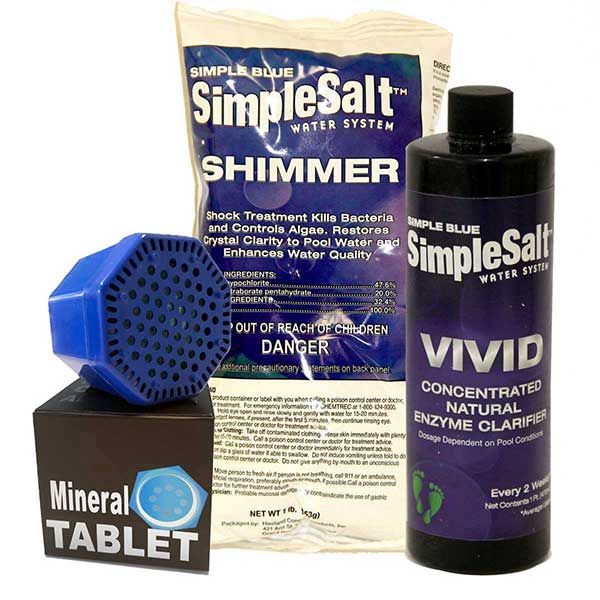 Simple Blue Mineral Tablet 15k Kit
Simple Blue Mineral tablet 15k
1pt x12 Vivid
1lb x24 Shimmer Shock
Reg. $439
Preseason Price $279
Save $70
To reserve you supplies please fill out the form below.
East Coast Leisure will contact you in the Spring time to confirm and arrange Purchase.