Four Winds Swim Spas
---
The Four Winds Swim Series features a comprehensive swim spa line. A hybrid between a swimming pool and heated spa, our swim spas can be used year round for a variety of functions from exercising to relaxing. Our 3-River Jet System features Waterway's Variable Speed Distribution Unit providing even pressure and varying levels of difficulty for swim workouts.
---
STARDARD FEATURES:
LED Rainbow Spa light, Green Energy Retention, Water Show Features (available for certain models)
ADDITIONAL FEATURES:
Exercise Equipment, Swim Tether, LED Perimeter Lighting, LED Deluxe Lighting, Backlit Jets, LED Cupholders, WiFi-Module, CD Ozonator (2), Bluecube Mini Amp System, Integrated Bluetooth Stereo, Subwoofer, Coverlifter (2), Steps
XL12000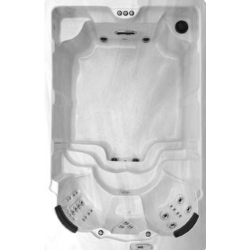 The XL12000 12ft swim spa with seating for 3.
XL14000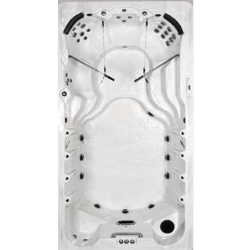 The XL14000 is a 14ft swim spa with seating for 4 people.
XL16000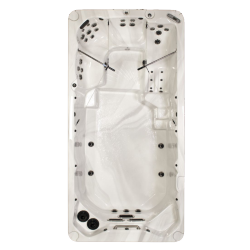 THE XL16000 - 16 ft swim spa with seating for 4 plus people

Share with a friend