Four Winds Hot Tubs
Four Winds Hot Tubs has been a leading manufacturer of quality hot tubs, therapeutic spas and swim spas for more than two decades. With unparalleled commitment to craftsmanship, excellence and innovation, Mira has been at the forefront of the spa manufacturing industry. Incorporating cutting-edge technology and aesthetic beauty, Four Winds Hot Tubs is dedicated to providing a stunning array of spas to meet every style and budget.
Focusing on the importance of hydrotherapy, Four Winds Hot Tubs has developed an engineered system of strategic jet placement that allows for maximum hydro-therapeutic muscle relief and total comfort.
With styles and options to fit any need, taste or budget, Four Winds Hot Tubs can customize your spa to enhance your life and provide you with superior relaxation. East Coast Leisure is you top choice for Four Winds Hot Tubs. When it comes to hot tubs our professionals can help you choose the right size with 3 to 7 people seating.
---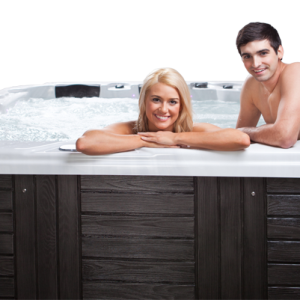 Massaging Hot Tubs
Hot tubs can dissolve your aches and pains , relieve the stress of your busy life, or can be fun to relax with a few friends. The Sage system is like having your own professional masseuse. The custom Glo lighting creates a dazzling multicolored light show while you relax in your hot tub. Dynamic Fall water features enhance your relaxation with the sights and sounds of cascading water. The Clear filtration system makes it easy to keep your hot tub clean and clear with minimal effort.
The Shield hot tub insulation system is designed to hold in heat by using high quality insulation, protected by beautiful polypropylene exteriors and a sealed polypropylene bottom. Also ask us about adding Music to your hot tub for the ultimate relaxation experience.
Four Winds Hot Tubs & Options
Customized Hot Tubs with LED Surround Lighting, Stereo Systems, Waterfalls
Four Winds Hot Tubs offer enchanting and aesthetically pleasing designs, colors and options. These hot tub options include stereo systems, LED surround lighting, stainless steel jets and vanishing waterfalls and other water features. Spa models range from the 160 gallon 3 person units and to 7 seat capacity; 500 gallon hot tubs. Thermo-pane insulated cabinets and maintenance-free skirts are built into every quality Four Winds product.
With all the styles and options available, professional service and quality, Four Winds is the perfect choice for years of Hot Tub enjoyment.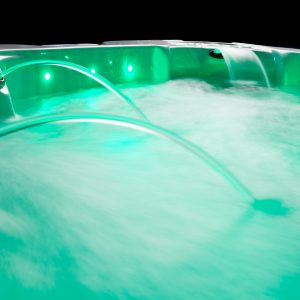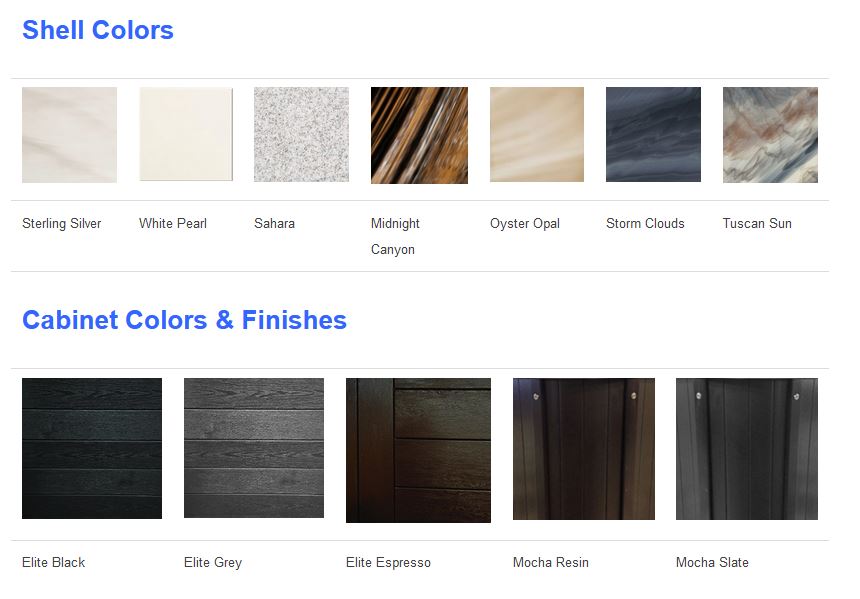 ---
Kauai II
(Sku - Kauai II -)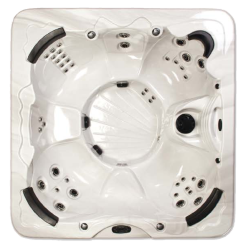 6 Person
83" x 83" x 36"
Grand Bahama II
(Sku - Grand Bahama II -)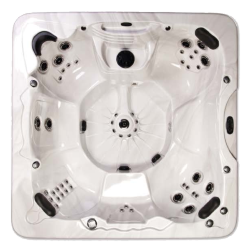 6 Person
90" x 90" x 37"
Trilogy II
(Sku - Trilogy II -)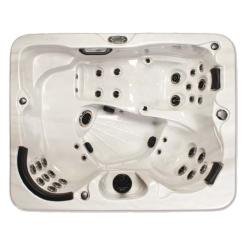 3 Person
83" x 66" x 33"

Share with a friend